WELCOME TO BVA LIVE
Practical CPD, practical location, practical price.
BVA Live is a gathering of the veterinary profession brought to you in collaboration by BVA and the organisers of the Vet Shows.
It's got everything you need from a CPD event with an extensive small animal clinical conference, huge exhibition, careers and business sessions and hot topic debates. It also has social events so you can let your hair down and have some fun!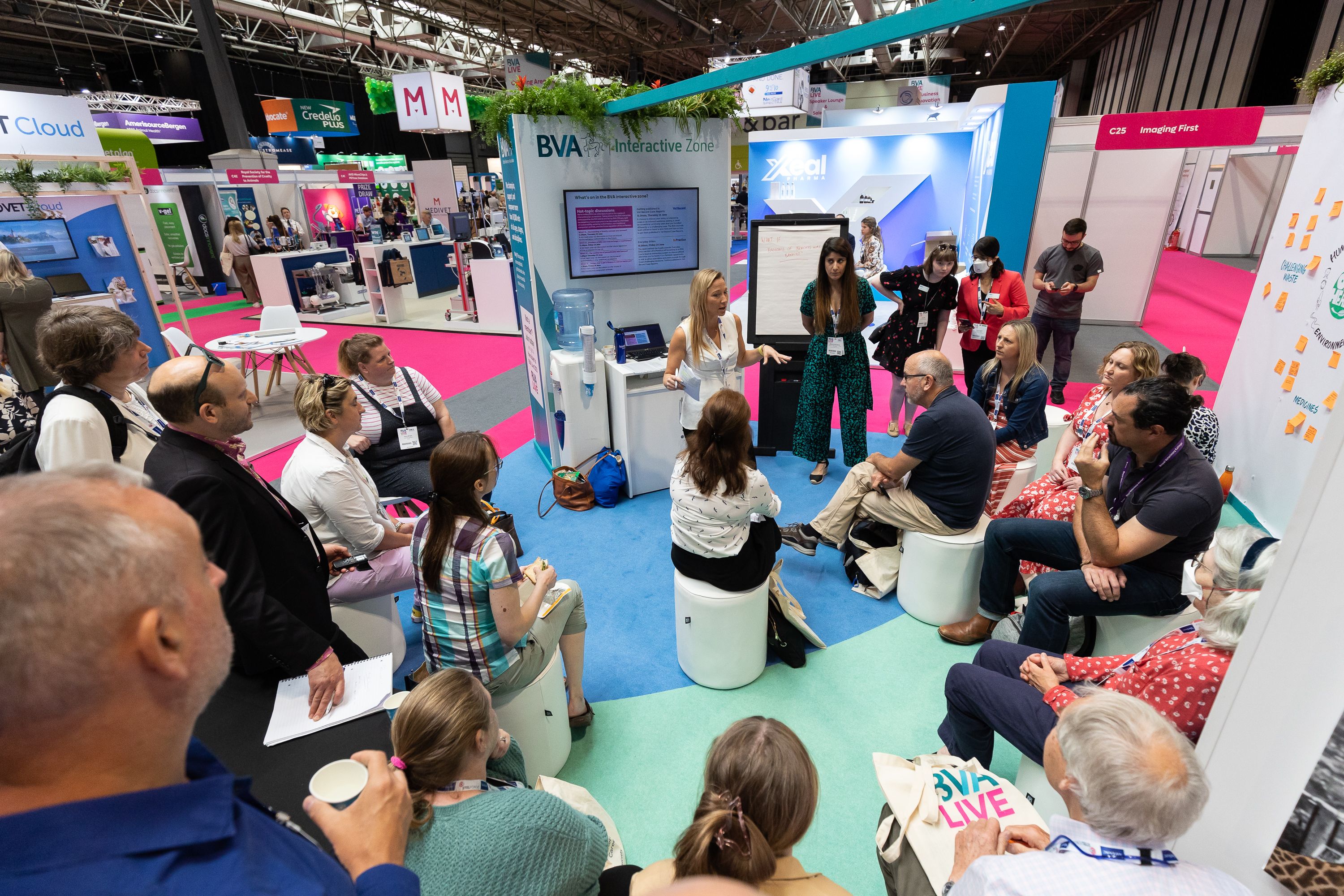 WHAT'S NEW FOR 2023
What To Expect At BVA Live
Learn the latest clinical tips, tricks and advancements in two small animal clinical streams and a nursing theatre delivered by world-class veterinary speakers. Deep dive into clinical topics you see everyday including ECC, BOAS surgery, feline medicine, opthalmology, toxicology dental, cardiology and so much more.
BVA Live puts you at the heart of the profession and hands you the microphone. Attend lively debates and discussions covering the issues you face and don't just sit back and listen - have your say. And don't miss out on critical business advice and important career development sessions.
Testimonials
Approved by veterinary experts
I needed the CPD hours and because I've got young children at home, it's difficult to find time even to do (it) online. I really enjoyed BVA Live. I've got a practical hands-on session (and) just like the London Vet Show here except in the summer which is perfect timing.

BVA Live is an incredible couple of days. The first edition in June had a special energy not felt since the launch of the London Vet Show. From the moment the first exhibitors came through the doors for set up, there was a sense of the excitement but also really nice, relaxed air to everyone's approach. Delegates loved the lecture programme put on by the BVA, really enjoyed the hands-on sessions from Central CPD and the interactions in the exhibition hall and at the Vet Show Summer Social seemed to add to everyone's experience.

We did probably twice as many referrals from yesterday than we did from the duration of any of the other events so far this year! We've spoken to a lot of people and the turnout and footfalls were very good.

After being postponed for two years, it has certainly been worth the wait for BVA Live. It has been a huge success! It was wonderful to see so many people from across the veterinary community under one roof and to have the opportunity to meet with and hear from such a wide range of experts about so many fascinating topics.
Free Knowledge
The latest veterinary news