Nursing Theatre Programme
Supported by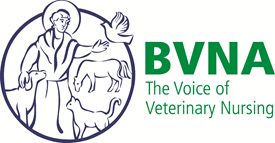 Nursing Theatre

Respiratory distress is life-threatening; characterised by severe dyspnoea and hypoxaemia. It is a common presentation in veterinary medicine and often challenging. Prompt, successful emergency manage ...

Nursing Theatre

We've all experienced the devastating feeling of loss; whether it's the loss of one of your own companion animals, a patient or a human friend or family member. As veterinary carers we are confronted ...

Nursing Theatre

British wildlife will often be presented to small animal veterinary practices by members of the public for emergency care. The basic principles of such care for the vast majority of wildlife casualtie ...

Nursing Theatre

Nursing Theatre

Emergency database is crucial to guide us on our decisions and approach during stabilization of critical animals. For this reason, it is very important for the clinicians to be familiarized with the b ...

Nursing Theatre

When you think of the role of a Registered Veterinary Nurse people often say "so they work with cats and dogs?" Actually, try rhinos, lions, pangolins, turtles, otters, elephants, giraffe - the list g ...
Nursing Theatre

Diabetes mellitus is a common condition in both cats and dogs, and a disorder which relies heavily on input from the veterinary nurse. These patients often present severely unwell with decompensated d ...

Nursing Theatre

Registered Veterinary Nurses play a vital role in treating patients in congestive heart failure (CHF), and accurate monitoring with careful handling can make all the difference to their prognosis when ...

Nursing Theatre

Hepatic lipidosis is a common complication seen in feline patients after rapid and severe weight loss. It has a number of severe consequences for our patients and the prompt identification and treatme ...

Nursing Theatre

There are diets that theoretically can be made and be nutritionally balanced and complete, for example, vegan diets for cats. If these diets are not made correctly, how do we know that they are comple ...

Nursing Theatre

There are many congenital heart defects reported in dogs, with varying degrees of severity and clinical presentations, but what can we do for them? Interventional cardiology is a rapidly developing ...

Nursing Theatre

The nutrients in our diets play such an important role in the functioning of our bodies. Recent, and still ongoing, research into nutrient positives and negatives on the functioning of the heart has b ...